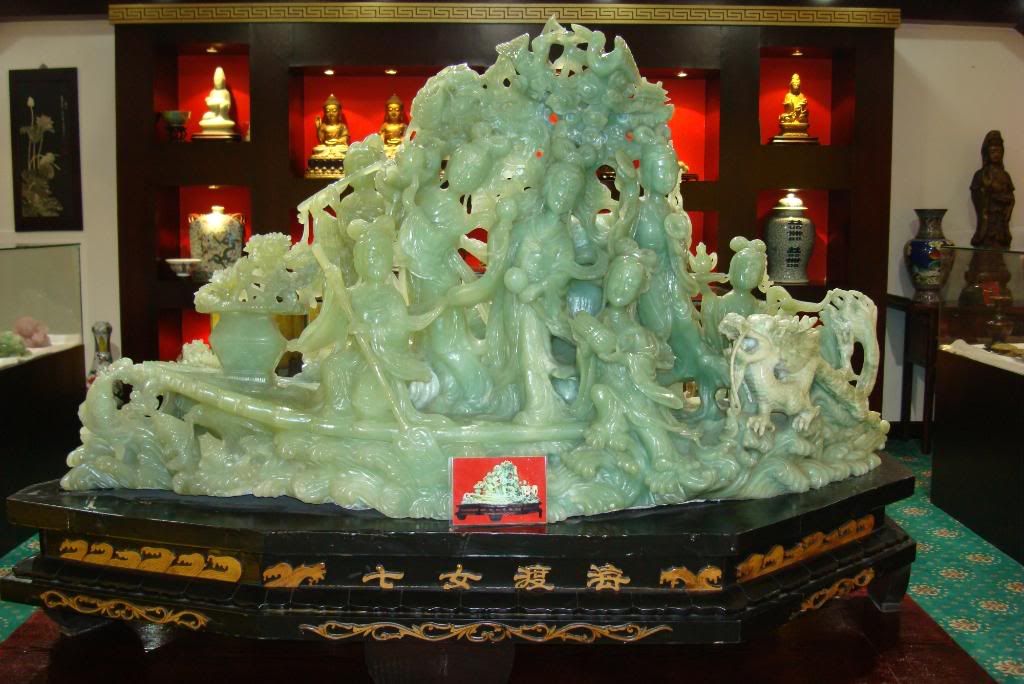 Antique jade cup worth $20K stolen from LIC auction house
TimesLedger reported
An 18th-century Chinese jade cup said to be worth $20,000 was snatched from a Long Island City auction house last week, police said.
Will Jian, manager of Antique Reader Inc., at 39-06 Crescent St., said the thief filched the cup from the auction house July 17 sometime between 10 a.m. and 2 p.m. He said the missing antique is an Archaic-style white jade cup about 3 inches tall and about 4 inches wide with a handle shaped to resemble a dragon.
Jian said the auction house had received the cup from the consigner July 16. The cup is worth about $20,000.
"And it's gone the next day," he said.
Police were alerted to the crime July 18. Jian said Friday the auction house had given the security camera footage to a detective squad.
"We are just cooperating with them," he said.
The theft took place during the auction house's business hours. Jian said they are not certain whether or not a customer stole the cup.
"They will analyze to see if they can determine who took it, but we're not sure right now," he said.
Police said they had not identified any suspects.
Antique Reader specializes in Asian antiques and has been in business in the Long Island City-Dutch Kills area for a year, Jian said.