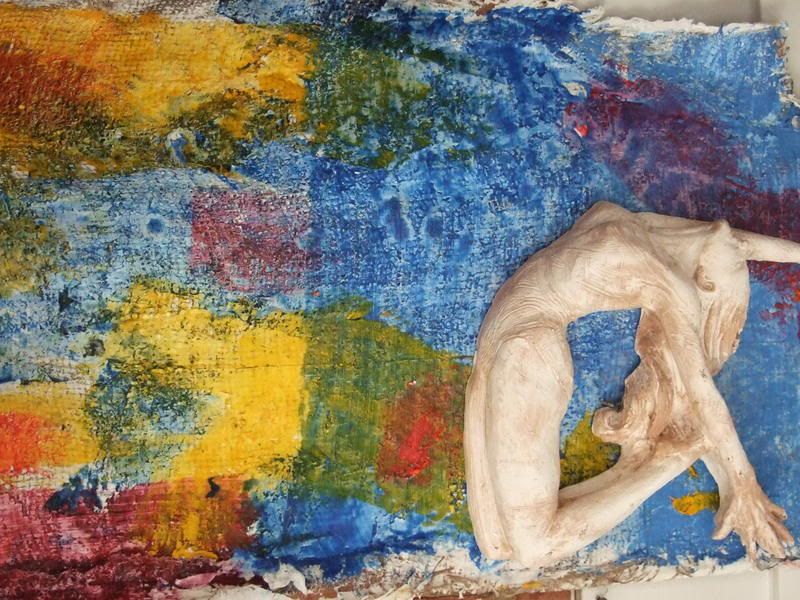 Antiques Roadshow vintage episodes reveal values dropping on antiques
HULIQ reported
When Season 16 of Antiques Roadshow concludes its "vintage look back" during Monday evening's episode "Vintage Pittsburgh," its famed expert appraisers reveal more values have gone down than up over the past 15 years. The concept for the Roadshow's "vintage" episodes, states bubbly host Mark Walberg, is to see "what values went up, down or stayed the same." For instance, during Sunday's July 22 episode, the Roadshow went back to its first San Francisco visit in 1997 to see if antiques valued some 15 years ago had either gone uphill or downhill. Other than Roadshow appraiser Leigh Keno's evaluation of an 18th century Philadelphia Chippendale chair - rising in value to nearly $18,000 today - most of this "Vintage San Francisco" episode featured items that "decreased in value" from 15 years ago. In turn, a preview for the July 23 episode "Vintage Pittsburgh," also reveals many former high valued items have "lost value" during the years since they were first appraised by Roadshow experts.
Buying and selling antiques in a time of recession
Many classic antiques have lost much of their value; making many top antique catalogs moot for true market value in 2012; while those who buy and sell antiques will tell you how "eBay and other online auctions" have "changed the landscape" for antique and collectible values."
Also, dealers say that "eBay in particular has made the playing field uneven; since most anything can be found on eBay for very little these days," explained Suzanne a savvy antique buyer and seller who told Huliq during a recent July 22 interview: "I've been in the business for 60 years and it's never been this bad."
In turn, local Florence, Oregon, antique seller Eric Trippett - who likes to find his treasures at the famed "Florence Antique District" - also told Huliq during a recent July 21 local flea market sale that "my beer trays once were in the $75 to $150 neighborhood each back 10 years ago."
"Today, with just about everything on eBay so cheap, I'm lucky to get $30 a tray, and these are the real deal; vintage beer trays from 1930s, 40s and 50s," added Trippett's eyes slightly stirred to anger.
Overall, Trippett – who once owned an antique's shop in Portland, Oregon – said the decline in antiques and collectibles "has been going on for some time. It's all about demand, and right now – and since this recession hit back in 2008 – it's been very difficult to maintain and build your share of the antiques market."
Antiques in America still big business
Calling it a "multi-billion a year industry of antique dealers," the U.S. Department of Commerce Economic Development's recent report on "the nature of antique businesses" states how the buying and selling of antiques and collectables in the U.S. today is not only big business, but a growing trend during these uncertain economic times.
However, just because more Americans are selling antiques – making it a so-called "buyer's market" – doesn't mean sellers are making top dollar. In fact, sports card dealers will tell you "you're lucky to get 10 cents on the dollar for most card values in catalogs."
Still, this government economic development report states that "one-quarter of the overall population collects something. As people become more educated and experience greater expendable income, they tend to look at the purchase of antiques and collectibles for investment, security, and for aesthetic appeal. It is estimated that one-third of these people invest in antiques and collectibles. The prime antique collectors seem to be the more affluent population born in the 1950s and 1960s. Since the number of people in their thirties and forties is the fastest growing segment of the population, it would seem that the sales of antique objects will continue to be strong over the long term."
In turn, the report seems to mirror the PBS preview for its recent series of "vintage" episodes that look back to prices from previously Roadshows to gauge how those appraisals are doing in 2012.
While classic oil paintings by "the master's" or "anything Tiffany" still brings big bucks at auctions that sell classic antiques, that's "the exception and not the rule," state those who buy and sell collectibles for a living.
For instance, this U.S. Department of Commerce states that "two of the largest, worldwide auction firms are Sotheby's and Christie's, which had combined 1988 auction sales of more than $2 billion. This was an increase of about 500 percent from ten years earlier. About 15 years ago, Sotheby's began to publish antique market trend index numbers for people to relate their moves to that of a popular stock average, such as the Standard and Poor's Average of 500 Stocks."